We are pleased to work with our colleagues at Altom to offer BBST Foundations in Software Testing from October 5 through November 2, 2014. This class will be on our new learning platform.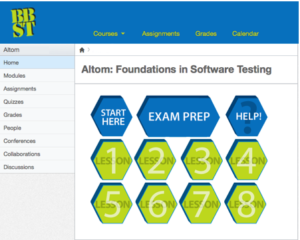 Participants will receive a copy of the BBST Foundations of Software Testing workbook.
If you'd like a seat in the upcoming class, visit the Foundations training webpage for additional details and registration. If you'd like to book training for a group from your company, contact us at info@bbst.info.